The holidays can be so stressful. But you know, the good kind of stress. As in, I-wouldn't-have-it-any-other-way. I LOVE entertaining. I love that we made the executive decision that (since we made the grandkid) everyone can come to us for the holidays. Not to mention the Christmas Eve Brunch that we do for the neighbors each year. But, the joy of entertaining also means the stress of cleaning, cooking, and planning.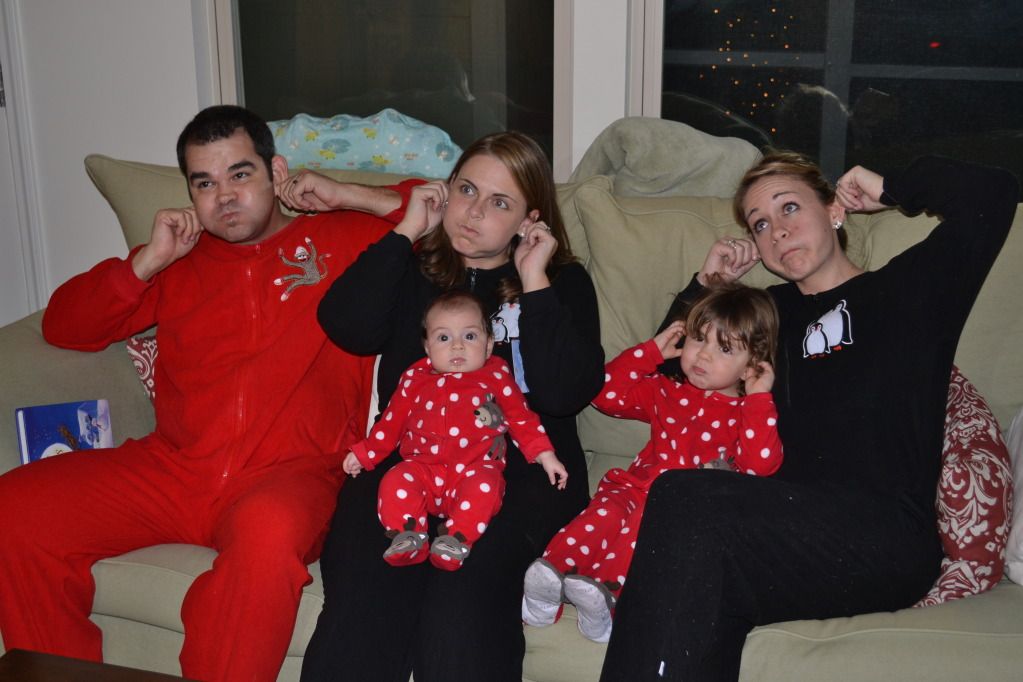 I basically make the same food every year, but I always struggle to remember what I make and I fumble to find the recipes. When creating my Christmas cards, I can never remember who I have sent them to in the past, or who I received them from the previous year. And gifts…I buy things all year long and hide them around the house, so when Christmas rolls around, I'm digging through boxes and wracking my brain to remember what I've already purchased.
Finally, I decided to get organized. I made a bunch of documents that will go straight into our House Manager Binder. Although, with the amount of entertaining we do, it may need it's own binder soon!
****Disclaimer****
Because I made this for my own personal use, I can give you free access to the files. However, you won't be able to edit them. But feel free to print them out and use them for yourself! I got all the little buttons as free downloads from the digital scrapbooking site Shabby Princess. I got the fonts (Pea Carol) from Kevin & Amanda…also free. So technically, you can make your own version of these as well! If you do decide to pin any of these images, please remember to link them back to this page! Thanks!
There are a lot of printables in this file, but it's really everything you need for planning your whole Christmas week. Here's a sneak peek of the Table of Contents. See below for the links to each document.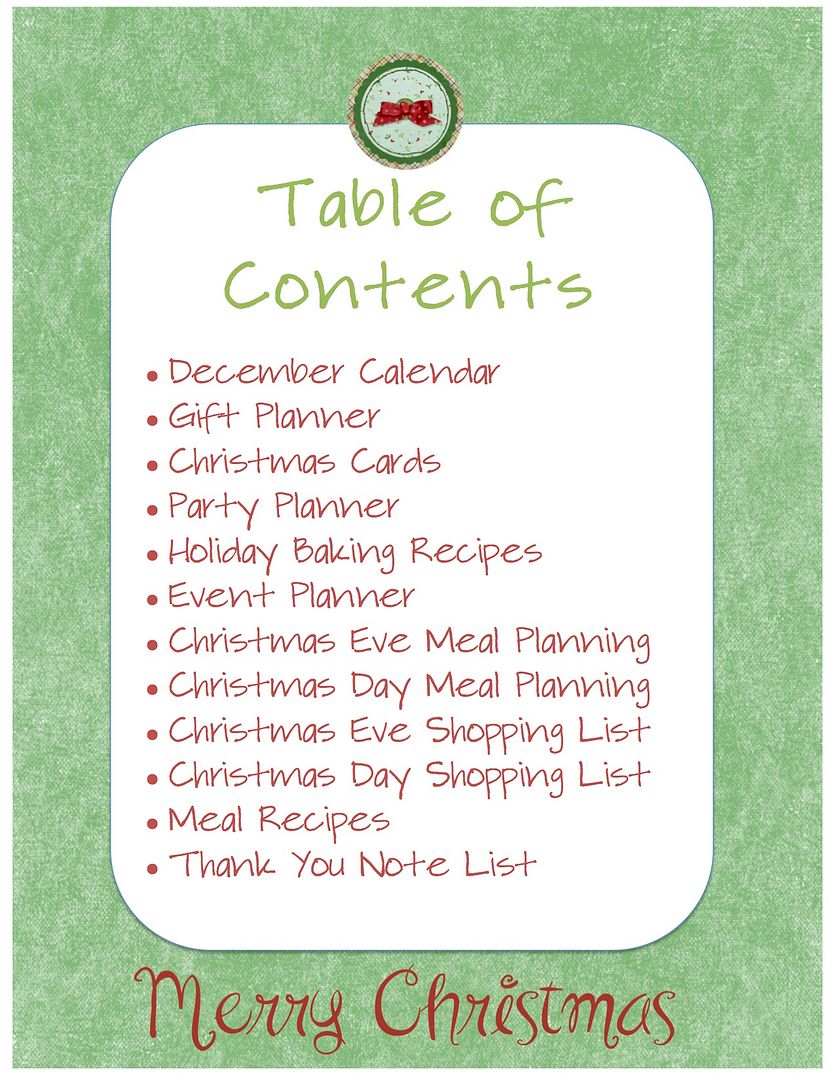 Click on each link to get to the Google Drive Document. You'll be able to download, but not edit. You'll see some items have two pages…they are the same document, but with different graphics in case you want to print two different sets!
Holiday Planning Guide Cover Page
Holiday Planning Guide Cover Page AND Table of Contents
Holiday Baking Recipes, Page 1
Holiday Baking Recipes, Page 2
Hope this Holiday Planning Guide helps relieve some of your stress this season! Happy Planning!