I'm a firm believer in telling my family I love them multiple times a day, but heart-shaped peppermint patties also are an excellent way to spread some Valentine's Day cheer!
So take a break from your New Year's Resolution Diet…and make some of these yummies…you won't be sorry!
Inspiration and recipe found from here …however I modified it a little and took my own pics!
Here's how I made them: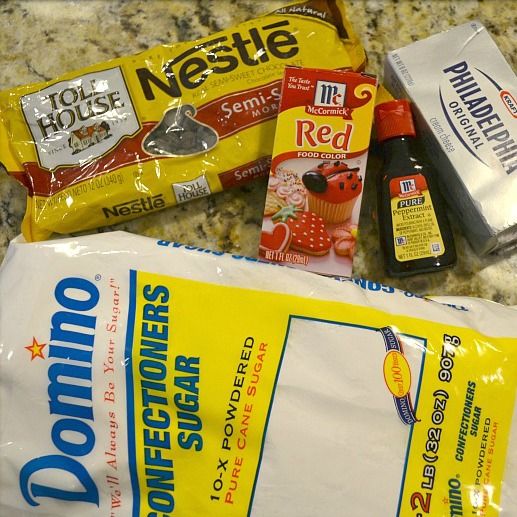 P.S.- You'll also need a couple of unsweetened baking squares of chocolate.
Combine 3oz of cream cheese, 1/4 tsp of peppermint extract and 1/2 tsp of red food coloring until creamy. Slowly add between 2 and 2 1/2 cups of confectioner's sugar….I added it 1/2 cup at a time to prevent the powder from going everywhere! Add the sugar until the consistency of the mixture is slightly crumbly.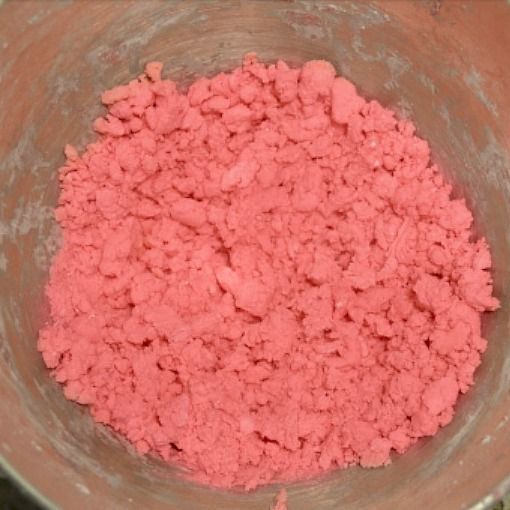 Scoop out the crumbles and form them all into a ball…they will stick together once you start working it with your hands…..then flatten it into about 1/2 inch thick disk. Use a cookie cutter to cut out your patties.
Place your patties (separated by parchment paper to prevent sticking) in an airtight container and stick them in the fridge for about 1/2 hour to firm up.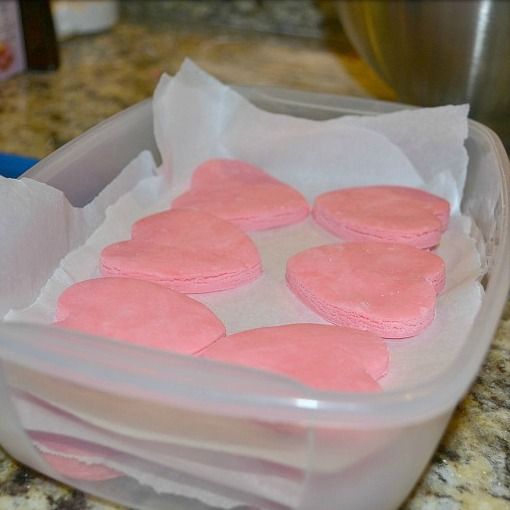 Then, cover a cookie sheet with parchment paper. I originally used cookie racks and foil-both of which FAILED (so disregard that aspect of the following pictures!). Just use a cookie sheet (or other flat surface that will fit in your fridge) and parchment paper for easy removal.
Dump half a bag of semi-sweet chocolate chips and a couple of unsweetened chocolate baking squares into a deep, microwaveable container. I used a big coffee mug.
Microwave the chocolate for about 30 seconds and stir to mix until all the chocolate is melted. If it's too thick….add a little vegetable oil. It should drip off of a spoon pretty easily.
Here comes the messy part….
Use a spoon and tongs to completely cover each patty, gently tapping the tongs against the side of the mug to get any excess chocolate off of the patty. Carefully place the patty onto the parchment papered cookie sheet. Use a toothpick to spread chocolate over any exposed parts of the peppermint patty.
If you'd like, use a shaker and sprinkles to decorate your peppermint patties.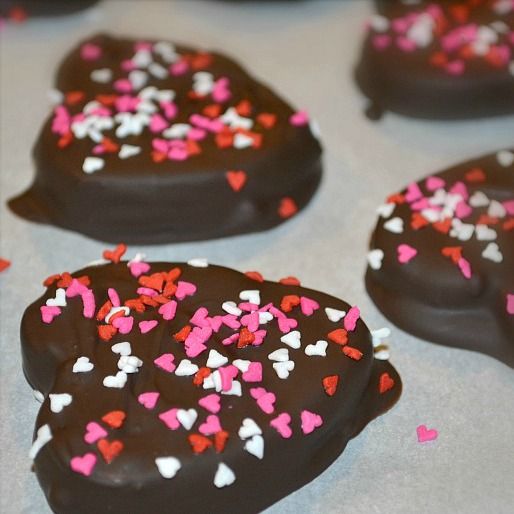 When your cookie sheet is filled, stick it in the fridge to help the chocolate solidify. Then store your patties in an airtight container with parchment paper in between each layer. Keep them in the fridge (although, if your house is like mine….they won't last too long!!)
If you know of a better way to get the chocolate to coat the peppermint patties, PLEASE leave me a comment. These were super easy to make, but I'll admit the chocolate coating was messy and a bit annoying. But then I tasted them, and it made it all worth the trouble!!!
Happy Valentine's Day!!